Shopify E-Commerce
It's never been more important to adopt an e-commerce strategy. Did you know that over 2 billion buyers shop online? Who wouldn't want a piece of that pie? When you sell online, your profit margins are higher because your overheads are lower. Shopify is dominating the small to medium sized market for e-commerce with over half a million stores under its belt.
Right for you if:
your income depends on the success of your online store
you're already selling in a brick and mortar store
you don't know what makes users more likely to buy on your site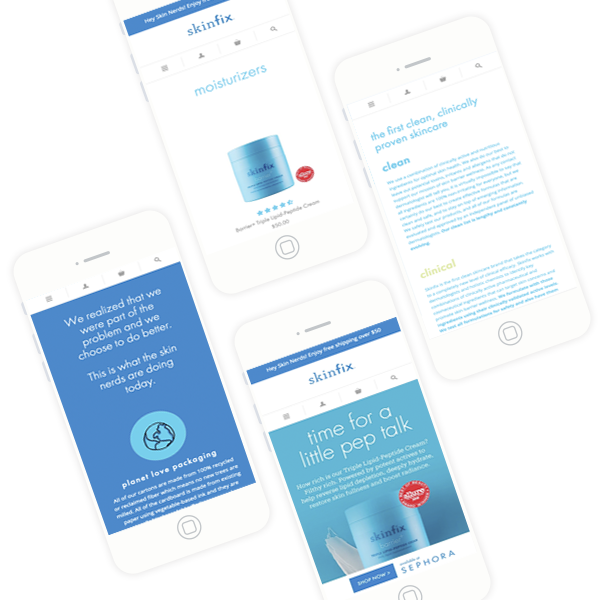 Why choose us to create your Shopify store?
We've created dozens of Shopify stores in the past 14 years. When you partner with us, we create a tailor-made, detailed e-commerce strategy to solve your business problems.
Custom online experiences that not only look amazing, but actively compel your customers to purchase.
How we can help
Whether you're looking to launch a new store or transition your current e-commerce platform over to Shopify, we can help.
What we do:
E-commerce audits & strategy
Custom theme design & development
Content strategy
Migrations
Support services